ISO 9001:2015 - The Latest ISO Quality Management Standard
AST Bearings places an emphasis on maintaining its quality management system to the most up-to-date standards and both of our facilities are ISO 9001:2015 certified. AST has been certified to ISO 9001 since 2007 and our current certificates are shown below. The current version of this standard, ISO 9001:2015 focuses on risk-based thinking and accountability in all organizational processes, with adherence resulting in improved efficinecy, communication and implementaion of continuous improvement.
What is ISO 9001:2015?
Like its predecessor (ISO 9001:2008), the 2015 version of the standard is based on a number of quality management principles including strong customer focus, the motivation, and implication of top management, the process approach, and continual improvement. Ultimately, ISO 9001:2015 helps ensure that customers receive consistently high-quality products and services.
ISO 9001:2015 provides a number of requirements geared towards achieving customer satisfaction. Specifically for AST, key components of their quality policy require:
Quality product on time
Continuous improvement
Understanding and conforming to customer requirements
What's new in ISO 9001:2015?
The 2015 version of the standard also brings a number of benefits, including:
Emphasis on leadership engagement
Addresses organizational risks and opportunities in a structured manner
Details supply chain management more effectively
Risk-based thinking has an important place in ISO 9001:2015, and has effectively made the 'preventive measures' of ISO 9001:2008 redundant. These preventive measures no longer appear in ISO 9001:2015 and the transition acts to analyze situations and solve potential problems before they develop.
ISO 9001:2015 also places more emphasis on leadership and management commitment. It requires greater involvement by top leaders in controlling the quality management system, and is intended to encourage integration and harmonization with business processes and strategies. This helps encourage top management responsibility to ensure the effectiveness of the quality management system.
The certification represents affirmation by a third-party registrar that when purchasing AST products and services, the customer is assured that they are the product of a world-class quality management system. The ISO audit of AST was carried out by NQA USA of Acton, MA, one of the world's foremost authorities in quality certification.
Verified Improvement to Customer Satisfaction
Consistent with the latest ISO 9001:2015 standard, AST verifies its customer satisfaction by conducting standardized surveys of our customers to determine current performance in the following key areas: Sales/Customer Service, Engineering, Quality, Shipping Delivery, and Overall while soliciting feedback on outstanding performance and areas to improve upon.
Design Services Also Pass Intense Scrutiny
Of particular note regarding AST's recent ISO 9001:2008 certification, it also included their Design and Development processes. Most bearing suppliers don't even have in-house bearing design and engineering services much less have them certified. Whether trouble-shooting an existing problem or help with creating new product specs, customers of AST should have greater peace of mind knowing that their processes have been scrutinized and passed inspection by the renowned auditing firm of Perry Johnson Registrars, Inc.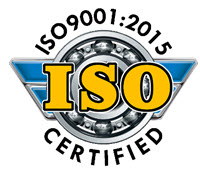 Have a Quality Question?... Just Ask!
Please remember, as questions about quality come to mind, AST's tribology specialists, mechanical, and quality engineers are available to answer your questions. If you have a question, just ask!
Contact Us
Ask A Question
Ask us a question and one of our team members will respond as soon as possible.
Fields marked with * are required.